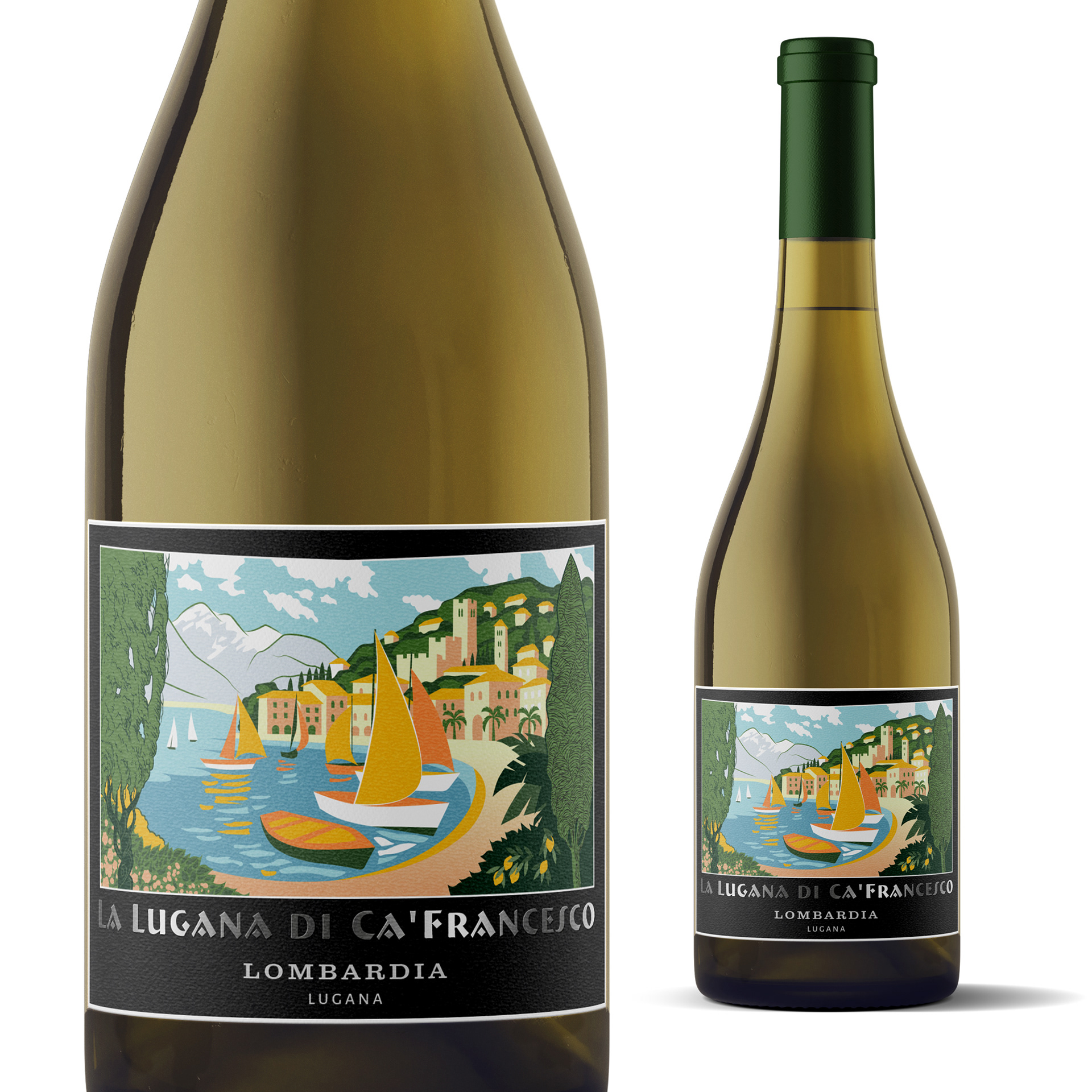 That is the final, approved by client label. Design based on vintage Italian poster artworks.

These were initial concepts with different color sets.

The next step was to remove outlines and give some additional vertical space to the label. Also drawing of mountains on the left became more prominent. Added gold band on the bottom.

Two concepts with different color brightness.

Clients decided to do without gold band and these were 3 amended concepts from which they choose one with silver brand name text.